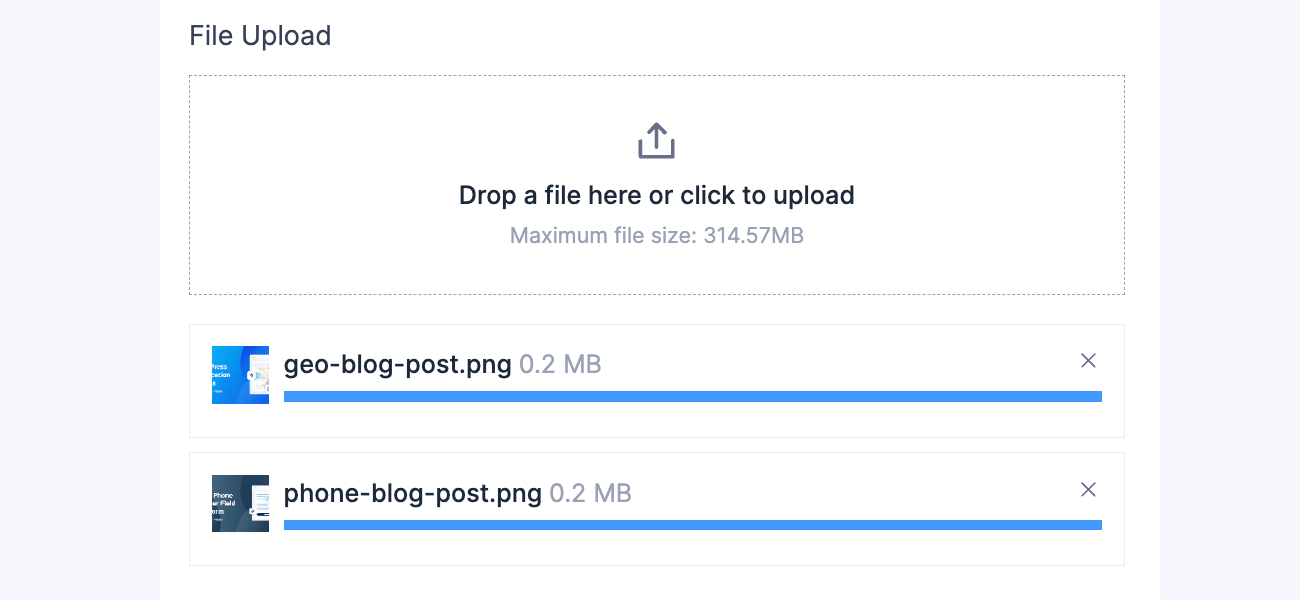 Professional drag & drop upload forms
Finally, a drag and drop file upload form that looks beautiful on every screen size.
Need to upload files into your online forms? Our multiple file uploader makes it easy to upload as many files as you need to. Quickly drag and drop or click to upload files into your forms on WordPress.
When you upload files, they will be stored in your Wordpress Media Library for easy access. From there you can simply browse, filter, view or delete uploads however you wish.
Power up your WordPress site with user-generated content!
Looking for a WordPress plugin to allow users to post on front end? Think featured images or video – our forms can support all media types.
Need to accept resumes? No problem. Our WordPress front end uploader allows you to upload PDFs, documents, and spreadsheets too.
Streamline your reservation or application processes by accepting file uploads in your forms. Build a WordPress user submitted photo gallery and display files in posts, directories, or listings.
This feature is included in the Formidable Basic plan and higher.
New Customer Offer
Save up to $200
on your first year of Formidable Forms!
Get the Deal
14 day money back guarantee