Do you leverage the power of user-submitted posts and pages on your WordPress site? With Formidable Forms, you can enable frontend publishing on your website with ease. With Formidable, the entire process is simplified. Our plugin overhauls the user registration system and users to create posts from the frontend of WordPress sites.
With Formidable, not only can your users create posts, but pages and custom post types as well! The best part: this can be done without administrator user roles. What's more, your users will be able to submit all the content needed to publish any kind of post from the front of your site.
Users will be able to set newly created posts and pages to private, draft status (for administrator approval), or publish them immediately. Your registered users may also edit their posts through the same form used to create them.
With WordPress user-submitted posts, your site will become a content generation machine! Guest blog posts, member directories, community content, resources, databases, document libraries, listings - anything you want WordPress users to post.
User Generated Posts WordPress Sites Rely on
Formidable Forms is the WordPress user post plugin you can depend on. Over 300,000 customers use our plugin to create custom forms, run eCommerce stores, and accept user-submitted content.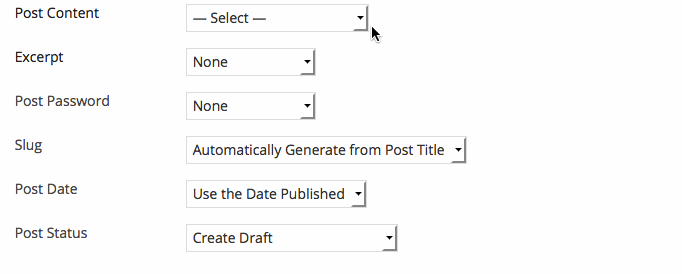 User-submitted posting is included in the core Formidable Pro plugin.
New Customer Offer
Save up to $200
on your first year of Formidable Forms!
Get the Deal
14 day money back guarantee