Why use a WooCommerce product configurator?
WooCommerce is a more versatile tool when using a WooCommerce product configurator. Most WooCommerce custom product addons give you basic options, but Formidable Forms offers more. Our plugin is a full-scale form builder plugin that will revolutionize your WordPress site.
What can Formidable Forms do for your WooCommerce product pages? Sure, we'll give you an "add to cart button" - but so much more too. Upload fields, custom price options, price calculation, product quantity, and a lot more.
How does it work? All you do is create a form, select fields to add, then publish the form to your WooCommerce product page. The fields you choose will work with your pre-set base price for every product. This will allow you to calculate product prices based on whatever variables you choose.
These flexible tools make the buying experience better for your customers and easier on your business.
You reach a broader audience when you provide more options and variety. More customers can get what they're looking to buy. Product configurators allow the customer to see the price of their purchase with every step. With every option they choose, they guarantee their happiness.
The more complicated the buying process, the more likely a customer is to decide against the purchase. The quicker and easier it is to make a sale, the better. By adding custom fields, you can streamline the buying process.
A personalized experience for customers is good business nowadays. It leads to higher sales, fewer returns, and increases loyalty from customers. Forbes and Business Insider have spotted this growing trend. Companies who don't keep up suffer in the long run.
That's where Formidable Forms' WooCommerce Product Configurator comes into play.
Our WooCommerce product configurator is especially useful for creating kits or product bundles with interchangeable elements. Buying made-to-order products becomes a more comfortable process. Products with many designs or color variations are easier to offer. For example, see how to create a custom t-shirt order form in WordPress.
For complex and configurable products, the WooCommerce Product Configurator add-on is your best choice. Take a look at how simple it is to enhance the ordering experience and create custom WooCommerce forms.
Why create custom forms with our WooCommerce product configurator?
You may be wondering what adding more options for the user can do for a business. Well, a great example of this is Amazon. Forbes Agency Council did, and found that these features helped spur Amazon's massive growth:
Focusing on the customer instead of the competition.
Creating a comprehensive one-stop-shop feel.
Making customers feel involved and important.
Providing a subscription option.
Giving customers access to a human who can help.
Offering detailed, personalized recommendations.
Providing strong incentives for customers to come back.
Diversifying available product and service offerings.
Creating a frictionless brand experience.
These traits played a role in Amazon's success. And they continue to improve their growth. Adding options with a product configurator can benefit your store when used properly.
Customizing your customers' options with a product configurator can add an all-in-one quality. It makes customers feel involved. And it helps create the frictionless experience they want. The configurators make providing subscriptions and including a variety of products a breeze.
Upselling with a product configurator
It's easier to sell additional products when a customer is already making a purchase. By adding related options to the product page, you could save them ordering again later. Conditional logic dropdown menus are an excellent tool for this.
For example, let's say you sold laptops. By adding options for a wireless mouse, extra battery, or laptop bag, you enable them to enhance purchases. If it sounds useful and relevant, they will buy additional options without much thought.
Why Formidable Forms' Product Configurator?
Our add-on gives you greater control than WooCommerce alone. Do you need to configure pricing options for advanced product choices? It can be done just by adding simple calculations. The add-on offers customers immediate visual feedback. They can see the price change as they select options.
For a demo of our configurator, check out the WooCommerce Product Configurator sample template.
The Formidable Forms configurator can assist you in tracking your inventory as well. You'll know when product varieties sell and how many are left. This will give you more knowledge about your customers' buying habits too.
Formidable gives you the ability to collect needed information from the buyer. These values can be sent to the cart or order confirmation emails. Your site will send emails or text messages to the customer after they place an order. MailChimp integration means you'll receive an alert when customers place orders. Do you need customers to upload design or image files to place their order? It's taken care of with Formidable Forms.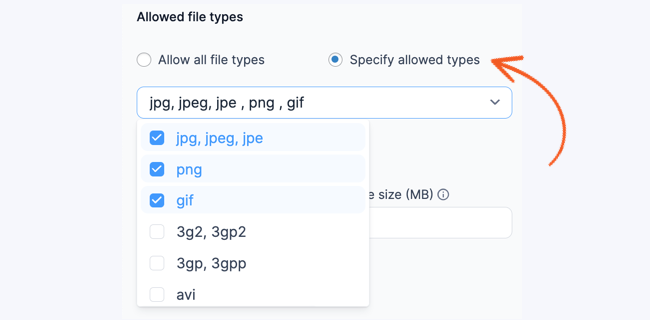 Nowhere else is there such a powerful, easy-to-use package of add-ons for WordPress. When you combine this add-on with the rest of what Formidable Forms has to offer, it's no contest. You can use integrations for MailChimp, PayPal, and Zapier. Unlimited forms, user registration, form templates, and more are available. Formidable Forms is a complete set of power-ups for your website.
Add WooCommerce custom fields, but keep this in mind
Keep in mind that too many options can be as harmful as too few. Business Insider wrote about the phenomenon. The test found that when presented with too many options, customers had trouble making decisions. They were less likely to buy anything.
Examine which options may be excessive. Focus on offering a few high-quality options. Adding options wisely is vital to your success. You can check how customers react to your forms (and more) by using Monster Insights.
Ready to get to work?
If you're ready to start adding custom fields to your products, download the Formidable Forms WooCommerce Product Configurator add-on now with our Elite plan.